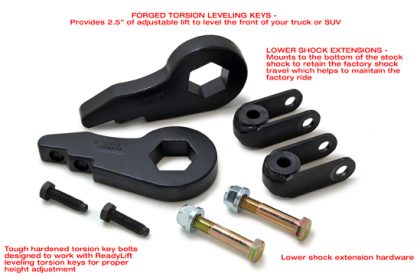 So you're thinking about  lifting or lowering your truck but you don't know where to start. This is the first in a series of blogs who's purpose it will be to familiarize you with the process.
About me:
I've worked in the speed and off-road  aftermarket for over 30 years. Although most of that time has been in sales I have worked in a automotive machine shop, and as a technician. I've worked for two of the leading wholesalers in the industry. Now in semi-retirement I work from home and also part-time at Mobile Living in Concord California.
For decades automotive manufacturers have been producing many trucks and sport utility vehicles with a raked stance. The rear of the vehicle commonly being two, to even three inches taller than the front.
Many folks are unhappy with that look.
The fix varies from vehicle to vehicle. I'm going to cover the four most common suspension types.
The first is the torsion bar. Torsion bar suspension has been around for a long time. My first car, a 1968 Dodge Charger had a torsion bar front end. In 1988 GM started replacing their leaf spring front ends with torsion bars.
Torsion bar suspension is a term for any vehicle that uses a torsion bar as its main weight bearing spring. One end of a long metal bar is attached to the vehicles chassis. The other end goes into a lever, or torsion bar key that is attached to suspension arm, spindle, or the axle. Vertical motion of the wheel causes the torsion bar to twist on its axis and its resisted by the torsion bars resistance.
The torsion bar key can be replaced to adjust the ride height. While the height may be adjusted to some degree by turning the adjuster bolts on the stock key, rotating the stock key too far can bend the adjusting bolt or cause the shock to fail. Over rotating can also cause the suspension to hit its bump stops causing a harsh ride.
Pro-comp and other companies offer forged torsion key kits that are re-indexed to allow additional lift without over rotating the torsion bar. These kits will often also include spacers to relocate the shocks.
While many companies have used torsion bars over the years the most commonly vehicles leveled this way are 1988 to current GM trucks and suvs.